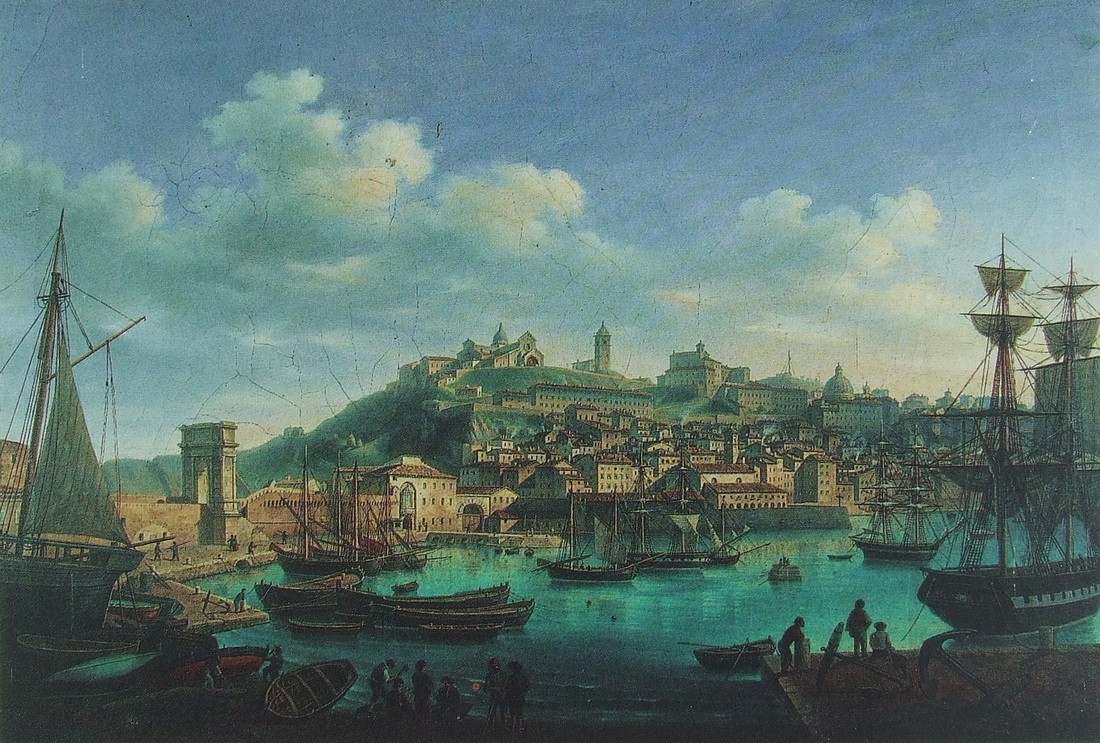 And in the gate of Ancona, between the foregate
And the main gates
Sigismundo, ally come through an enemy force
To patch up some sort of treaty, passes one gate
And they shut it before they open the next gate, and he says:
"Now you have me,
Caught like a hen in a coop."
And the captain of the watch says:
" Yes Messire Sigismundo,
But we want this town for oureselves."
Ezra Pound, XXX Cantos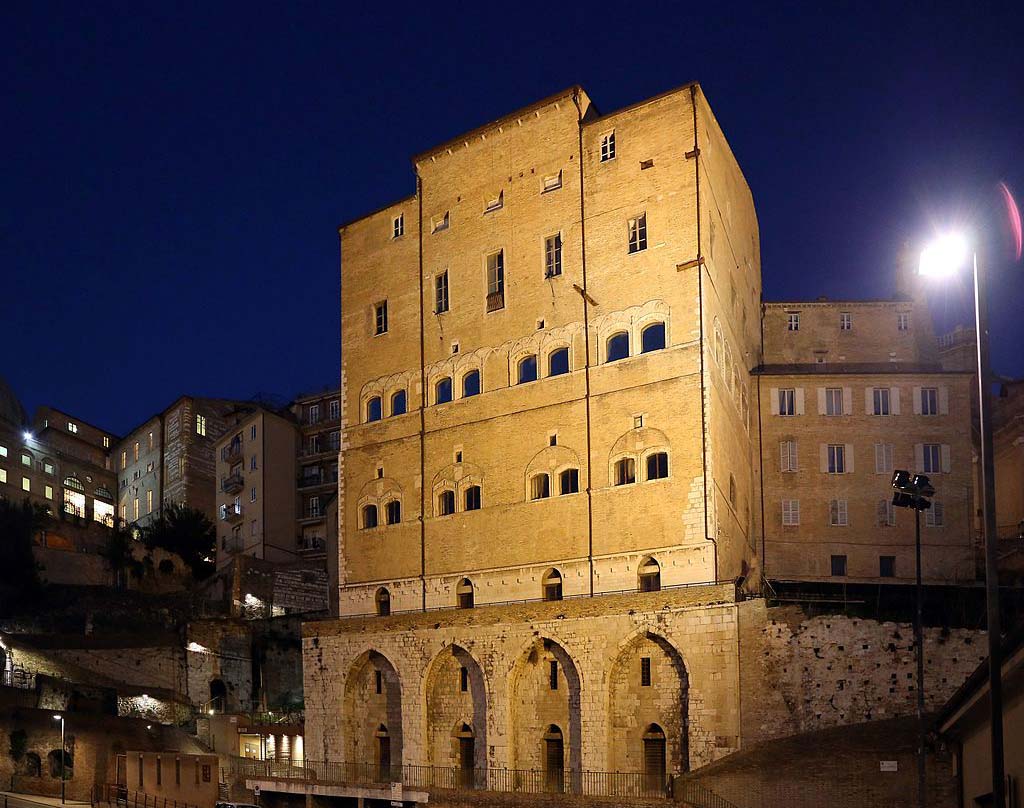 Ancona, Elders'Palace   
Sigismondo is Sigismondo Malatesta, lord of Rimini, cousin of Cleopa Malatesta, despot of the Morea in the Peloponnese, and for this reason he was related to the emperors of Bizantium, the dinasty of Palaiologan.
Sigismondo fought in Sparta against Muslims who had settled there, then returned in Rimini with Gemistus Pletho's remains.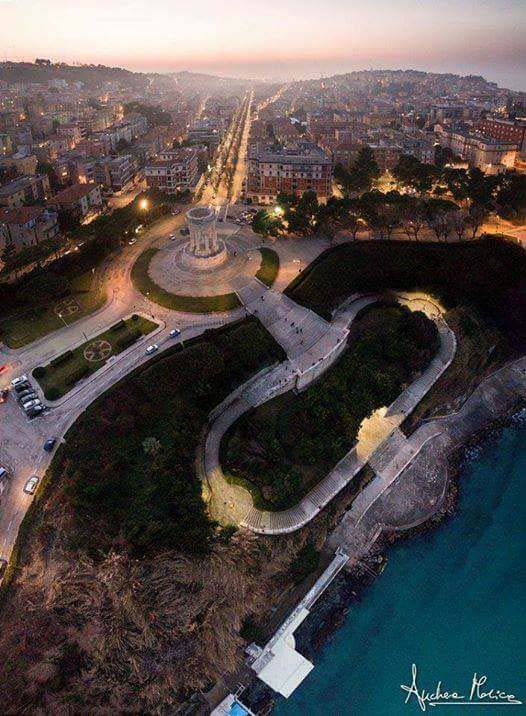 Ancona, Passetto
Ancona, Rimini, Venice were free cities, their harbors on the Adriatic Sea had a strong relation to the Bizantinum Empire, whom capital in the Italian peninsula was Ravenna.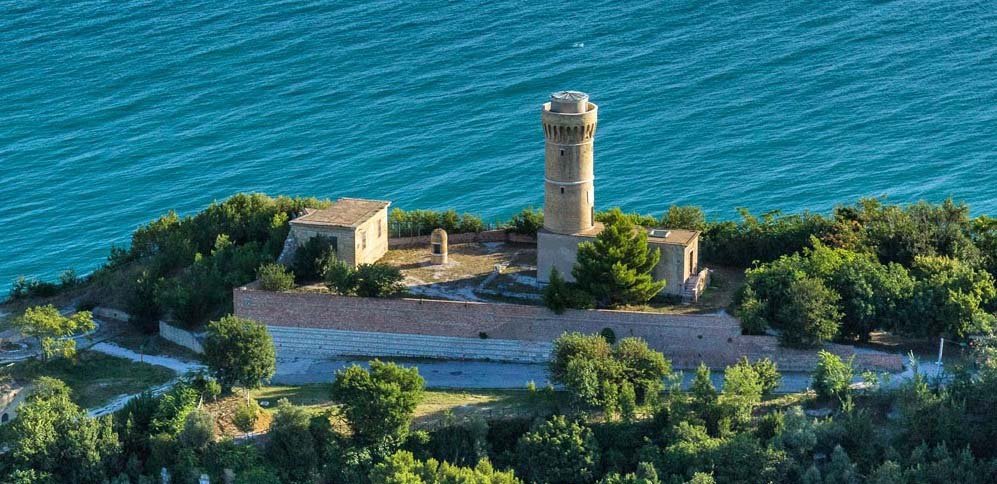 Ancona, Old Lighthouse